Grassley? He's Always Here. Working for Iowa.
WEST DES MOINES — Today, the Grassley Works campaign released one of two final television advertisements for the election cycle. The new spot replicates Ben Stein's iconic scene from "Ferris Bueller's Day Off" and reprises his role from Grassley's 2016 ad "Judge."
The advertisement reminds Iowans that Senator Chuck Grassley meets with Iowans in each of Iowa's 99 counties, writes and passes bipartisan legislation to help Iowa families, fights the high cost of living crushing Iowa households, champions Iowa agriculture, and always puts in the work, solving problems and delivering for Iowans.
The end of the advertisement cuts to Stein reminding Iowans: "Grassley's always here," a nod to Grassley's sterling attendance record putting in the work for Iowa.
"Unlike Ferris Bueller, Senator Grassley doesn't miss a day on the job. He always shows up for Iowans. From perfect attendance to working across the aisle and being named one of the most effective lawmakers, Iowans can rest assured Senator Grassley is always working for Iowans," Grassley Works Communications Director Michaela Sundermann said.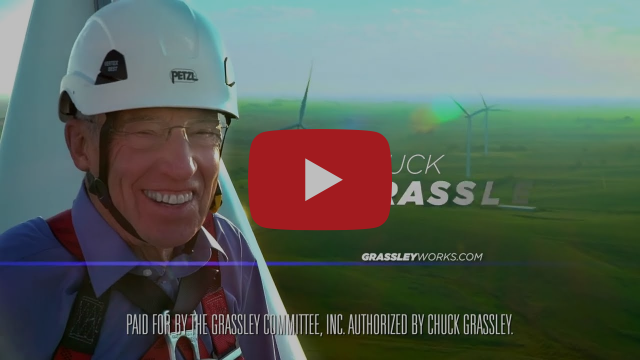 BACKGROUND:
###