Grassley Works & Backs the Blue
WEST DES MOINES — The Grassley campaign joined communities in Urbandale and Des Moines to celebrate National Night Out, an annual family-friendly event to strengthen relationships between neighborhoods and local law enforcement.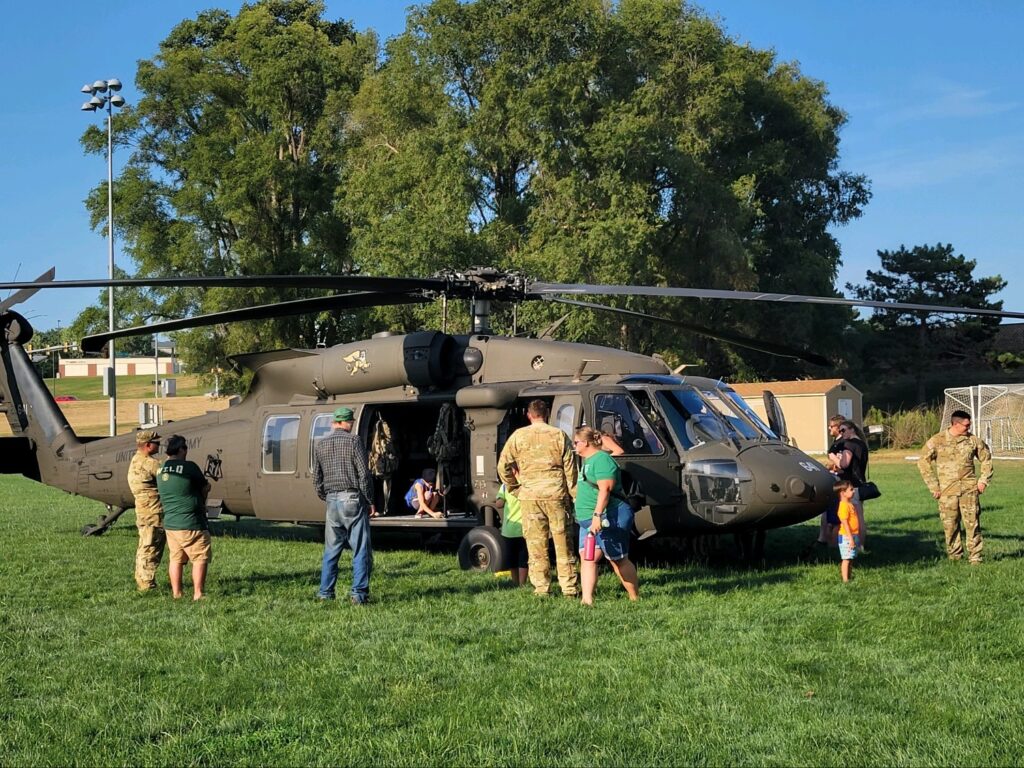 "While Mike Franken coaches Democrats to lie about their support to 'defund the police' with semantics, Senator Chuck Grassley works to support our men and women in blue. This week, the U.S. Senate passed Grassley-led bills that will invest in resources for mental health, recruitment and retaining law enforcement personnel in local communities. As crime rates soar under President Joe Biden's watch, Grassley works to back the blue and make our communities safe. Chuck Grassley will always have the backs of our brave men and women who put their lives on the line to keep us safe," Grassley Works Communications Director Michaela Sundermann said.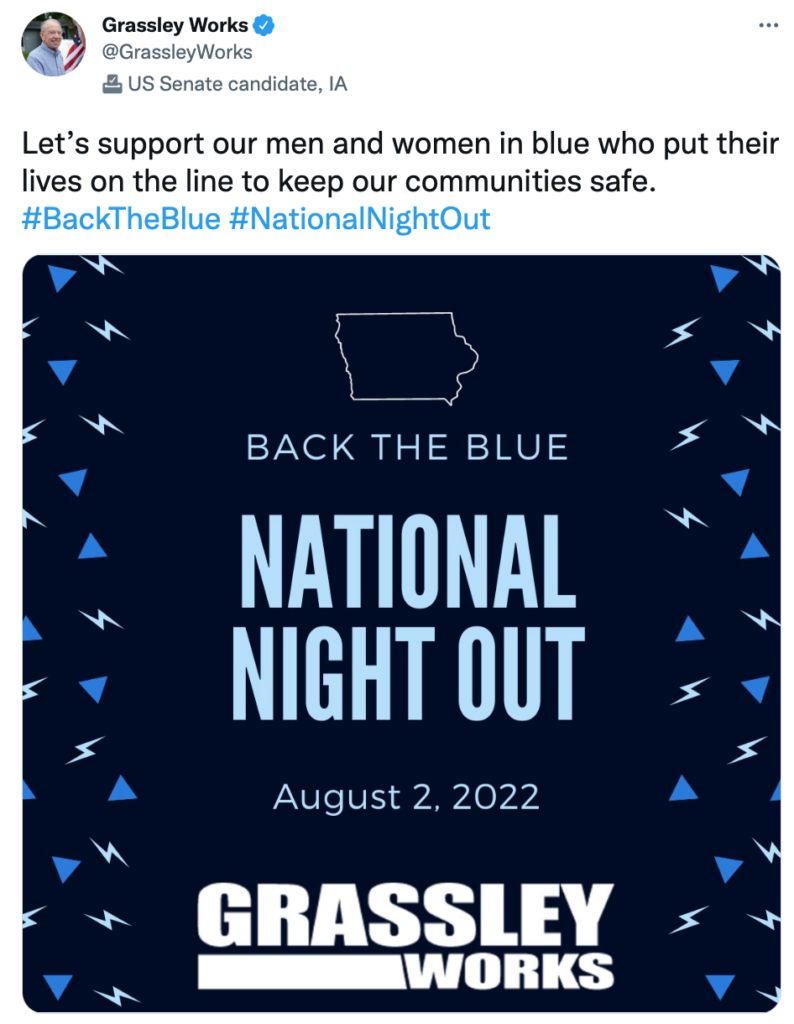 ###