Grassley Works for Your Vote
In the final stretch of the Grassley Works Campaign, Senator Chuck Grassley is crisscrossing the state to earn every vote. He is joining Governor Kim Reynolds on her Freedom Bus Tour and continuing his official meetings on legislative priorities on behalf of Iowans. Each election, Grassley stumps for Republican candidates up and down the ballot. This year is no different, even while he is on the ballot himself.
Senator Grassley doesn't take any vote for granted. Grassley has been on the campaign trail non-stop since the Senate adjourned on September 30. Last week alone, he met with Iowans in: Waterloo, Adel, Cedar Rapids, multiple meetings in Polk County, including West Des Moines, Des Moines, Altoona and Urbandale, Atlantic, Treynor, Sioux City, Sioux Center, Orange City, Nevada and Denison.
This week's schedule includes meetings in: Clear Lake, Charles City, Williamsburg, Grimes, Urbandale, Sioux City, Clinton, Wilton, Burlington, Keokuk, Keosauqua, Mt. Pleasant, Ottumwa, Indianola, Boone, West Des Moines, Ankeny, Council Bluffs, Sioux Center, Davenport and multiple stops in Des Moines, Cedar Rapids, Dubuque and Bettendorf.
More details can be found at www.reynoldsbustour.com and www.grassleyworks.com.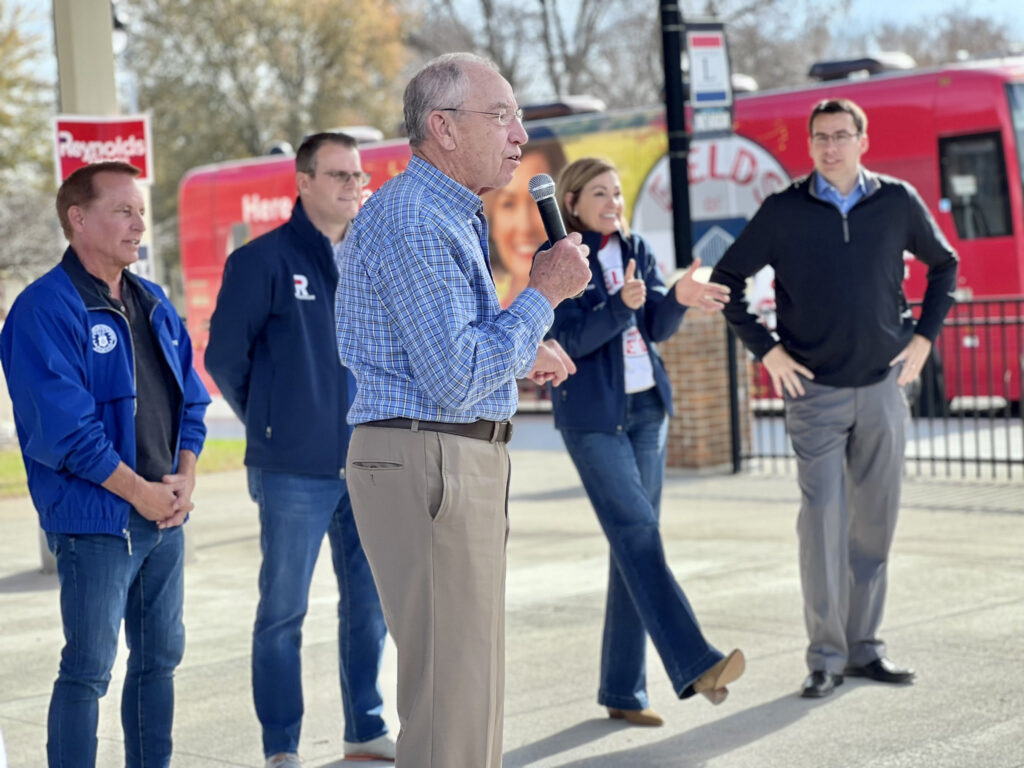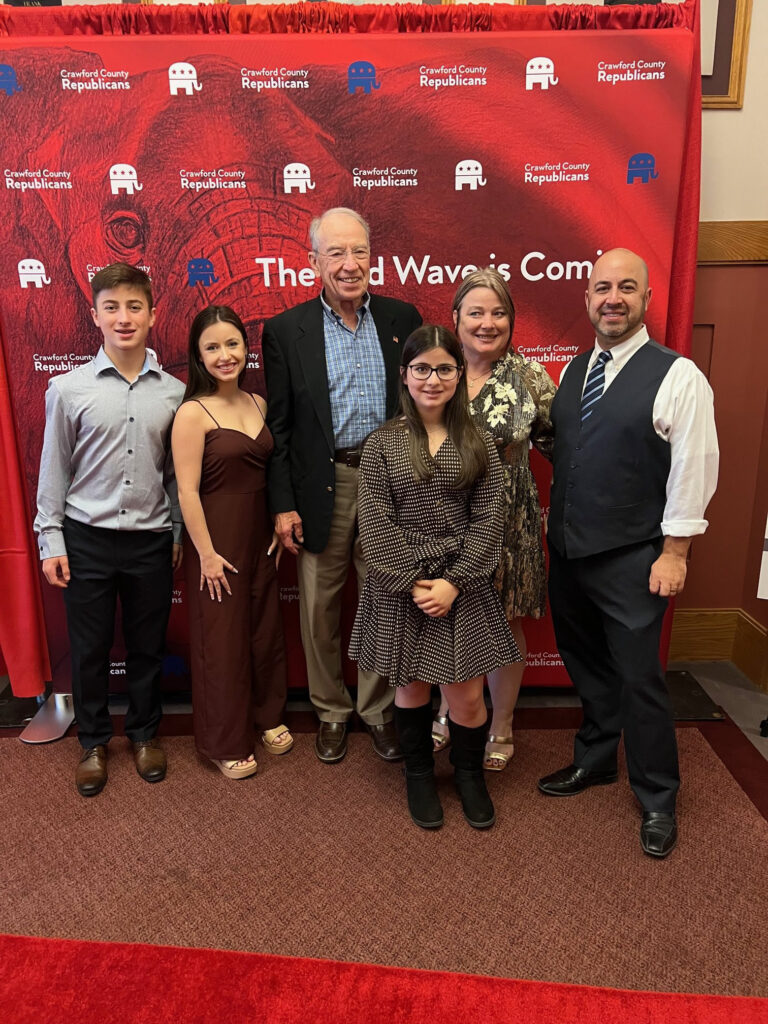 ###