NFIB and Growth Energy Applaud Grassley's Leadership in Congress
Last week, Senator Chuck Grassley received two awards for his leadership in Congress advocating for Iowans and fighting for Iowa's economy in every corner of the state. Grassley received the Guardian of Small Business award from the National Federation of Independent Business (NFIB) and the 2022 Fueling Growth award from Growth Energy.
On the NFIB Guardian of Small Business award
NFIB Iowa State Director, Matt Everson said, "On behalf of Iowa's small businesses, we are pleased to name Senator Grassley a Guardian of Small Business. Senator Grassley has been a staunch supporter of small businesses and has earned a 100% NFIB voting record for the 117th Congress, further proving his dedication to small business issues. He has been a reliable voice for Iowa's small businesses in Washington and we are proud to present him with this award today."
According to the U.S. Small Business Administration, over 99 percent of Iowa businesses are considered small businesses and employ nearly 48 percent of Iowa's workforce.
On the Growth Energy 2022 Fueling Growth award
Growth Energy CEO Emily Skor said, "No one has fought harder or longer than Senator Chuck Grassley to strengthen America's leadership as the world's top producer of low-carbon biofuels. We're deeply grateful for his tireless work on behalf of rural communities in Iowa and across the nation, and we're delighted to once again recognize him as a true biofuel champion. We know Senator Grassley, a farmer with first-hand knowledge of the biofuels industry, will continue to be a powerful voice for cleaner, more affordable fuel options."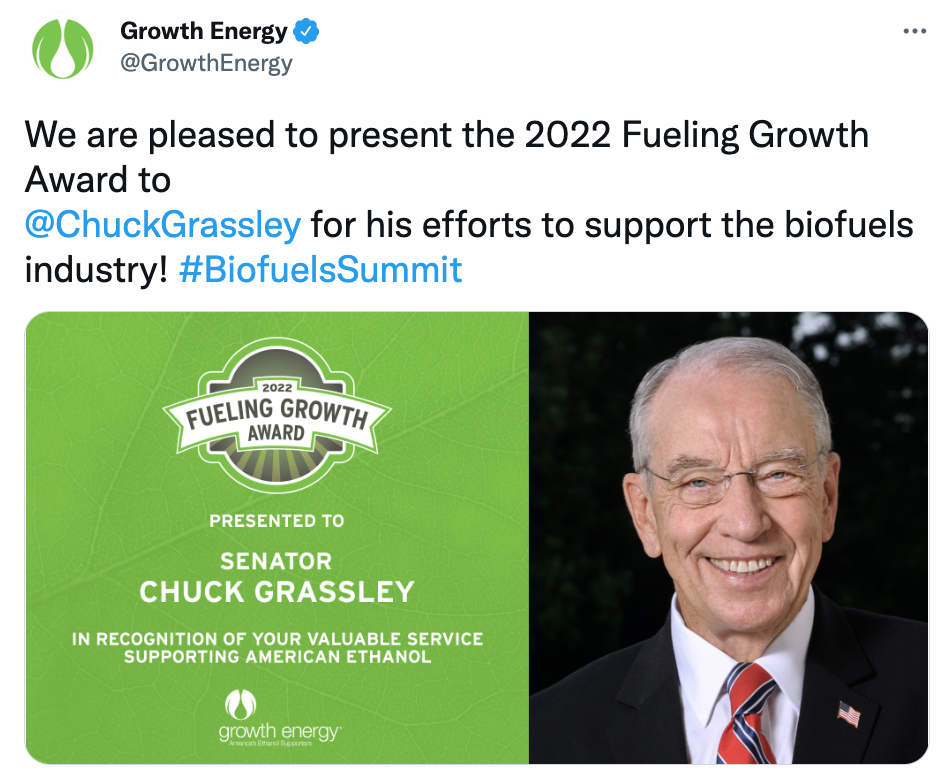 The Iowa Renewable Fuels Association said on Twitter, "Grassley is widely considered the most influential biofuels supporter…from any state at any time."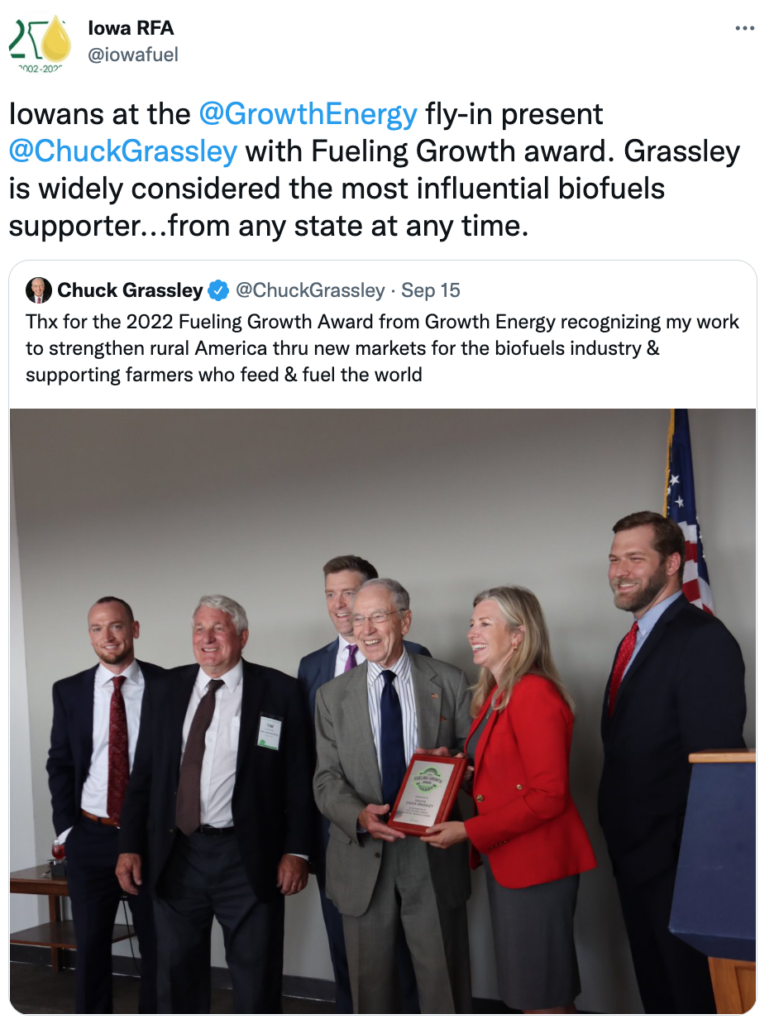 ###